JVC launches the new 4KCAM product line
JVC Professional has launched today its new 4KCAM product line, consisting of four new cameras, three handheld and one independent camera head system. Two of the cameras incorporate optics, the GY-HM200E is a versatile 4K HD Ultravideo camera with all functions including HD streaming and the compact GY-HM170E offers 4K Ultra HD images in an economical camera with professional features.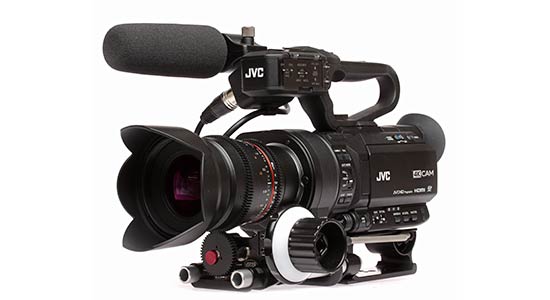 The other two cameras come without optics, the GY-LS300CHE and the GW-SP100E with MFT mount and with a Super 35mm sensor to use multiples optics available in the market maintaining the optical relationship.